Have you ever been disturbed about changing the login password of your WordPress site? Sometimes you might forget your password or need to change it for security reasons.
While there is a lost password link on the login page that lets you reset your password, sometimes the WordPress password reset email never makes it to your inbox because your WordPress hosting company does not have it configured properly
In this beginner's guide, I will show you three different ways to change the WordPress password, you will from the below methods which is applicable to you.
How to change your WordPress password from dashboard or login screen
How to recover a lost password in WordPress
How to change the WordPress password from c-panel
How to Change Your WordPress Password From Dashboard
This is the easiest method of changing your WordPress login password.
First, you need to login to your WordPress website dashboard, you can do this by entering www.yoursite.com/wp-admin in your browser.
Once you have logged in simply go users, click on Your profile as seen in the screenshot below
On your WordPress profile scroll down to the ACCOUNT MANAGEMENT section enter a strong password or use the generated password to add a new password

wordpress will automatically generate a strong password for you

You can use the one generated by WordPress or you can generate your own password
I recommend you use a strong password, the wordpress strength length bar will indicate if your password is strong, weak or medium
After that, you click on update profile, and your profile will be updated
Once you are done you will get a notification popup on top as seen in the screenshot below, WordPress will also send you a message in your email box
So you have changed your password successfully.
How To Recover A Lost Password In WordPress
This method is only applicable when you have access to your WordPress dashboard but you cannot remember or have lost your password and cannot log in,
This means you can use this method if you have the email address associated with the account.
Do not worry have got you covered, Am going to show you the easy way to recover your password.
Go to your WordPress login page by typing www.yoursitename.com/login/, when you are on the page click on "Lost your password" link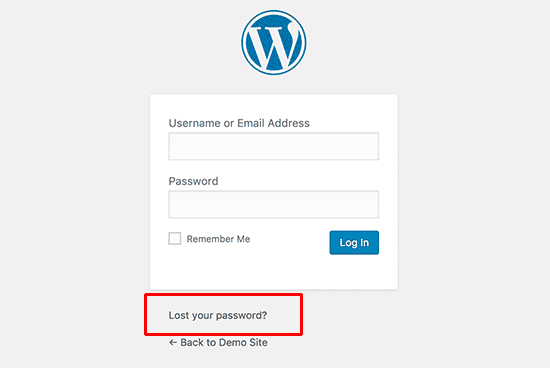 After clicking on the Lost your password link as seen in the screenshot above it will take you straight to the password reset page where you can reset the password.
In the reset page, you need to provide your username or email address associated with your WordPress account.
NOTE: Enter the username you use to log into your WordPress blog, you can also provide the email address you have used during the installation of your blog.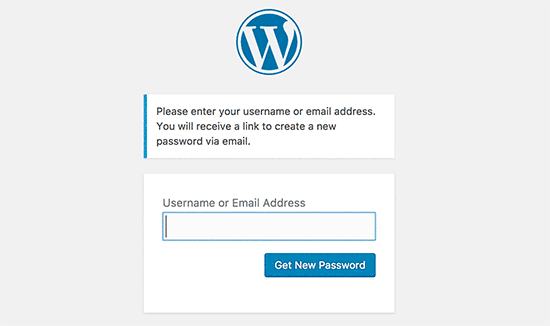 After providing the username or email address click the Get New Password button
Once you have entered a valid username or email address WordPress will send you an email to the email address associated with that account.
It will also show you "Check Your Email For The Confirmation Link" notification on the login screen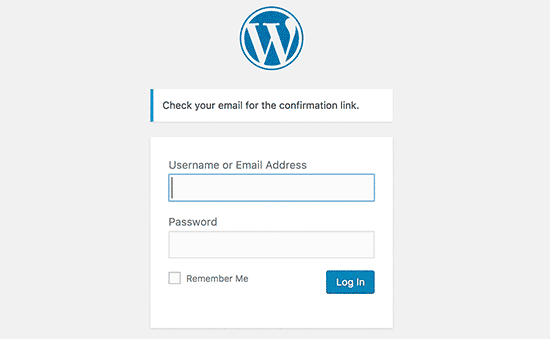 Check your email, if the message from WordPress is there click on the reset link but if you do not see the message immediately, kindly check your spam or junk folder.
After clicking on the reset link, the link will take you straight to your website and will allow you to enter a new password of your choice for your WordPress account.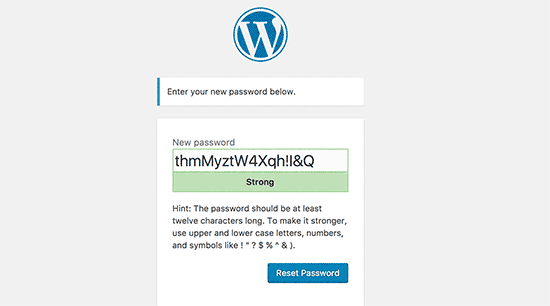 You can either use the password generated by WordPress or change it to your own password,
The strength bar will indicate if the password you entered is strong and I recommend that the password should be strong.
For your password to be strong it must include upper and lower case letters,numbers and symbols like En465,/?[Y89< and must be more than 8 characters.
Once you have entered a password click on the Reset Password link you will see a notification"Your Password Has Been Reset " Log in
Hurray! you have reset your password click on the "Log in"link to sign in to your WordPress blog using the new password you created.
How To Change The WordPress Password From The C-panel
You can use this method if you do not have access to the email address associated with your WordPress website.
First, you need to login to your WordPress hosting account's control panel. After that, click on the phpMyAdmin option under the Databases section.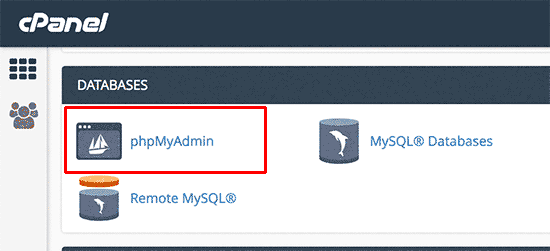 NOTE: your screen might look different because each hosting provider has its own control panel. If you are having a hard time locating the phpMyadmin link, then contact your hosting support.
After you launch the phpMyAdmin app, you will see a list of all your databases. You need to select the database associated with your WordPress site.
After that, you will see the list of tables in your WordPress database. You need to look for the wp_users table in this list and click on the 'Browse' link next to it.

This will show you a list of all users in your WordPress site. On this page, you need to click on the edit link next to your user account.
PhpMyAdmin will show you a form with all the user information fields.
You will need to delete the value in the user_pass field and replace it with your new password. Under the function column, select MD5 from the drop-down menu and click on the Go button.

That's all you have successfully changed your WordPress password.
wrapping up
You can use any of the above methods it depends on the one that is applicable to you.
Have you use other methods rather than the method above, let me know in the comment section, I would like to know the other method you have use.
If you also find this article helpful also let me know in the comment section, I will really appreciate.